Introduction
The past two years, two things have had a profound impact on my learning: audiobooks and podcasts.
I listen to roughly 100 podcasts per month, and usually at a 1.5x speed.
Some podcasts I have listened to for quite a while, but some I have removed from my queue.
In this blog post, I mention the best investing podcasts for beginners as well as for advanced listeners in 2019.
What is a podcast?
You could call a podcast a new radio show.
From the start, I thought that podcasts only included shows where people would talk without a script.
Since I love learning, my mind was blown that there were so many great podcasts to listen to if I wanted to learn new topics.
A podcast can be in different formats such as:
Monolog
Interview
Moderator
Some podcasts come out once a week, and some come out daily.
What podcast application should you use?
There are a lot of different podcast applications to use. I have tried most of them, and I prefer Pocket Casts.
Some other alternatives are:
The iOS Podcast player (iOS)
In Short – The best investing podcasts in 2019
In the list below, I have included my favorite investing podcasts. These include investing podcasts for both the beginner and the advanced investor and trader.
Here is the full list of all my favorite podcasts. If you want to read more about the podcasts, scroll down below.
The best investing podcasts for beginners in 2020
Freakonomics radio
The Freakonomics Radio show, similar to the Freakonomics book, covers one interesting financial topic per episode.
How to money
The how to money podcast is a personal finance podcast, suited for more of a beginner audience.
Listen money matters
Listen money matters is a personal finance podcast aimed at the beginner and intermediate listener.
Industry focus
The industry focus podcast from The Motley Fool delivers episodes covering a specific industry.
Market Foolery
Great podcast from the Motley Fool where they dig into stock news.
Marketplace All-in-One
Marketplace has several great podcasts, but I prefer to listen to the Marketplace All-in-One podcast, containing all of their podcasts.
Moneylab
The Money Lab podcast is a personal finance podcast aimed at the beginner and intermediate listener.
Motley Fool Money
Motley Fool Money airs every week and is similar to Market Foolery.
https://www.fool.com/podcasts/motley-fool-money/Motley Fool Money by the Motley Fool
NPR: Planet Money
The Planet Money podcast from NPR covers an exciting topic within economics in each episode.
NPR: Business story of the day
Best investing podcasts for advanced listeners in 2019
Animal Spirits with Michael & Ben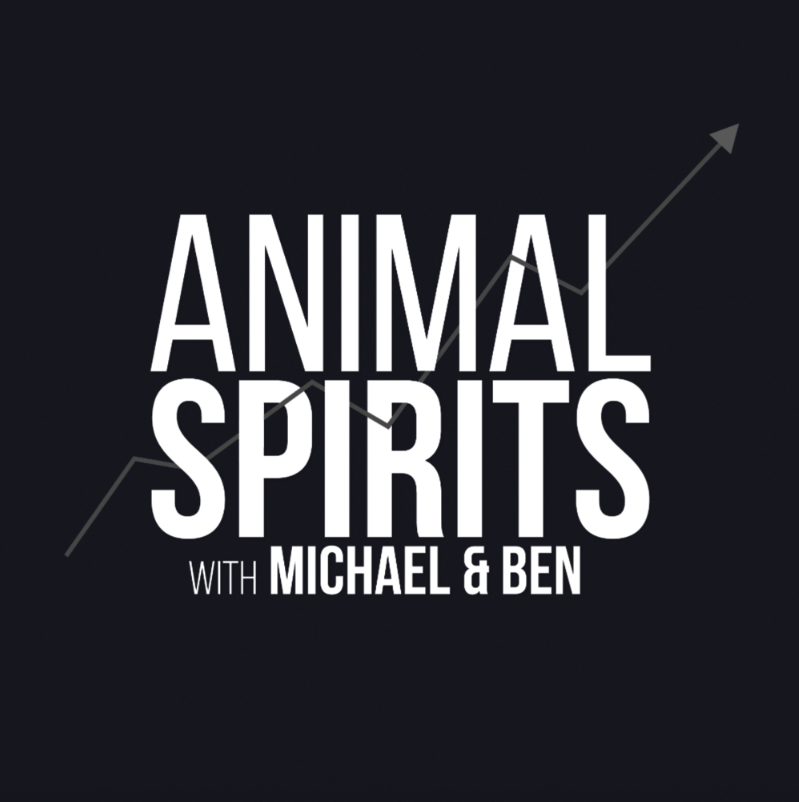 In this podcast, Michael & Ben usually walk us through current events in the world of finance.
They also have episodes called re-Kindle where they talk about a book they have read.
Bloomberg Markets P&L
The Bloomberg Markets P&L podcast typically walks us through current events in the world of finance.
Macrovoices
Macrovoices is a more professional investing podcast focusing on macroeconomics and to a crowd of sophisticated investors as well as institutional investors.
The host, Eric Townsend, and Patrick Ceresna are great and knowledgable. They also have high-quality guests.
It is quite a lot more advanced compared to the other podcasts on this list. I would recommend you to listen to this podcast if you are interested in macroeconomics and commodities, such as gold and oil.
The investing podcast – We study billionaires
Usually interview-driven. They have interviewed quite a lot of interesting billionaires.
Your Money Briefing by the Wall Street Journal
Your Money Briefing by The Wall Street Journal
Short, morning reports from the Wall Street Journal. An excellent way to start the day!
The business story of the day podcast from NPR covers a business topic every day.
Conclusion
Listening to podcasts is an excellent way of learning new topics.
I think it's a good idea to listen to different types of investment podcasts. Some podcasts cover the latest news and some cover more evergreen topics.
What podcasts do you listen to? Please leave a comment below!